Find all the latest news about us!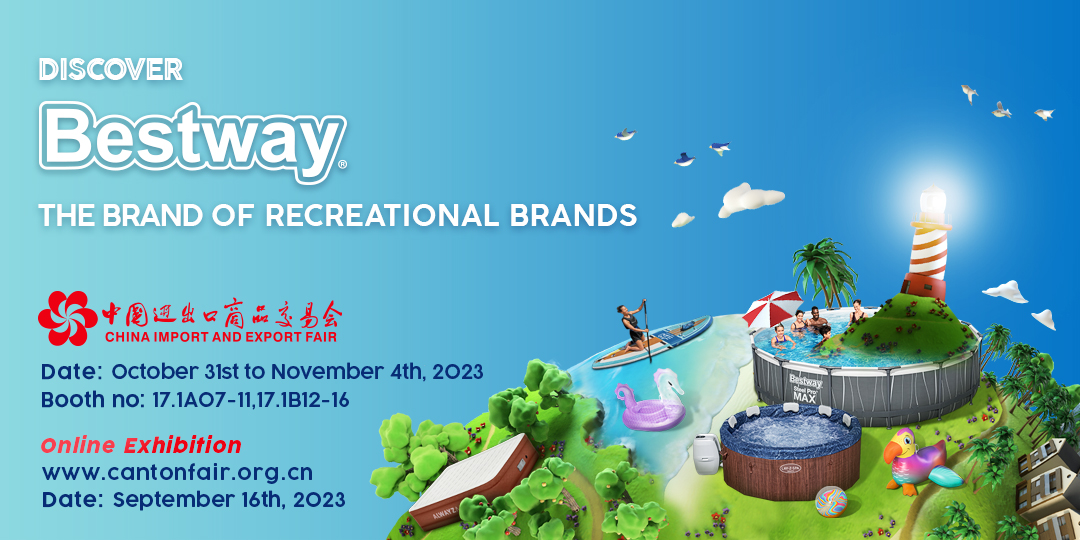 Bestway at the "2023 China Import & Export" Fair in Canton
The autumn edition of the 2023 China Import & Export Fair will be held from October 31st to November 4th in Canton, China, while the online platform will be active from September 16th, 2023 to March 25th, 2024.
The exhibition area of ​​Canton fairgrounds reaches 1.16 million square meters, hosting approximately 60,000 booths. Every year there are approximately 24,500 exhibitors and 129,000 visitors from all over the world. Canton Fair is considered the no.1 Fair in China and includes the most comprehensive exhibition variety.
Bestway will take the opportunity to present the innovations created for the 2024 season: the brand new Lay-Z-Spa inflatable spa models, the latest arrivals in fashion inflatables products, but without forgetting the innovations in the range of inflatable mattresses and watersports items.
Come and visit us at our booth in Canton! Booth 17.1A07-11, 17.1B12-16.
Read More
Events
Exhibitions
Products and lifestyle
Communications
2023
2022
2021
2020
2019
2018
2017